- R&R has equipped with the latest in research facilities and systems such as a Computer Aided
Telephone Interview (CATI) and and Computer Aided Personal Interview (CAPI) system,
Internet Survey System, FGI rooms, Gang Survey Room as well as approximately 300 telephone booths.



FGI Facilities (1)
R&R has built 'Top - Notch' FGI Rooms with Special Features :
Ēš Streaming Video
- Provides Clients with video transmission of live focus Group interview over the Internet.
- Therefore, Clients are conveniently able to view their focus group interview being conducted
on their PC.
Ēš Digital audio Facility
- Filters out noise and provides reliable recording quality
Ēš Video Facility
Ēš Three Digital video Cameras are Equipped in each room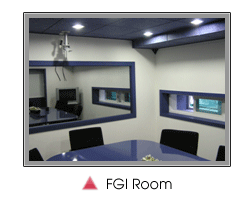 FGI Facilities (2)
Ēš Simultaneous interpretation system
- Digital audio system provides clients with two languages simultaneously.
- The system allows clients to choose any language that they want.
Ēš Additional Monitor room
- In addition to the one-way mirror room attached to discussion room,
there is one additional monitor room.
- In this room clients are able to monitor two simultaneous group interviews being
conducted in both rooms via video submission.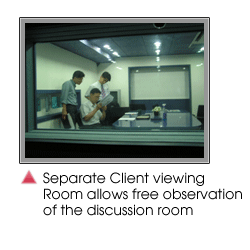 Cati Facility
R&R has 150 CATI lines and 2 rooms for Customer Service Monitoring Surveys.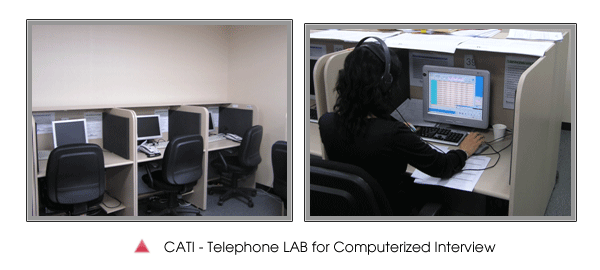 Cati System
R&R records each interview for validation and quality control with voice rocording server.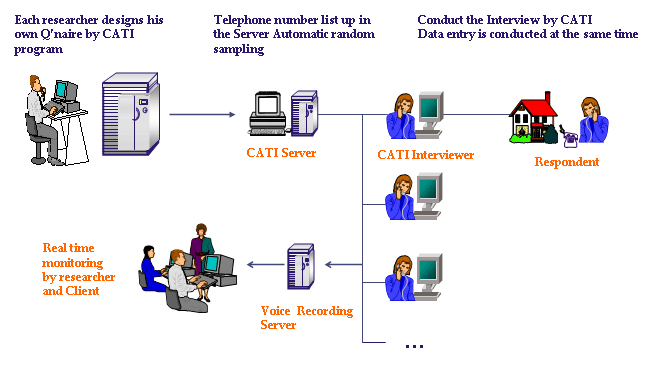 Group Survey Room
R&R has a fully equipped Group Survey Room with 50 CAPI facilities.
Ēš Simultaneous interviews are available for Gang Survey or Hall Test.
Ēš 3 different types of interviews can be simultaneously and individually carried out for multi tasks.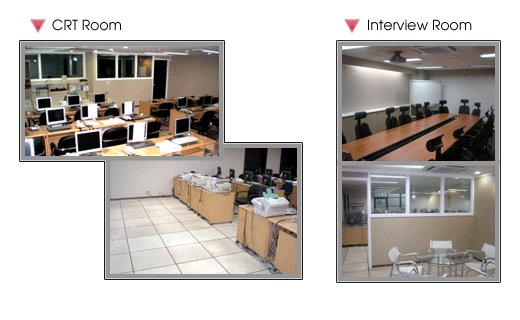 - R&R's Fieldwork Department is proud of its highly expert, full-time staff of 15, and fieldwork force of 500 interviewers, with strict verification of qualitiy conrol system based on ISO9001.

- Nationwide Research Network : R&R's nationwide research network among Seoul, Pusan, Teagu, Kwanju, Taejon, and Ulsan gives us ready access to valuable information throughout Korea at the highest level of competence.